Web Designer In Cape Town 
Web designer in Cape Town to attract, engage and convert your customers.
Here's What's Included With My Web Designer in Cape Town Package:
Strategic Website Design to Boost Results
Whether you're in need of a new website or a fresh website update, having a unique website designed for your target market and business goals is important for business success.
Websites Developed for Ease of Use and Editing
All of my website designs are created with WordPress and work across all devices to ensure your visitors are receiving the best experience.
Websites Created to Convert Website Visitors
I make sure your website is the best it can be, this often results in improved conversions, better organic visibility, a better user experience and more.
Website Content to Draw Interest In Your Services
I make sure your website content compliments your website design. I write high quality, unique content on that is formatted correctly so it's easy to read. 
Websites Customised to Your Needs
All of my websites are designed and developed according to your business objectives. Want to grow your email list? make more product sales? drive leads to your contact form? 
Websites Built Using The Latest Technology
As an experienced web designer, I employ the latest tech and cutting-edge practices to build and create beautiful and functional responsive websites for each of my clients. 
Each web designer in Cape Town project is unique. I treat each website with the same approach, respect, and dedication. I'll work closely with you to make sure your project stays within budget and that we meet the agreed deadline. With every project, I strive to create an engaging, user-friendly website, built to convert visitors into customers.
I understand that getting started on a new website project can be overwhelming and daunting. I'll be here to help you every step the way, to answer your questions and help you make decisions that can help grow your business.
Let's Discuss Your Website Goals
Web Designer in Cape Town Portfolio
I create websites that allow your company to inform and convert your customers.
Web Designer In Cape Town Which Ticks All Of The Boxes
Many small business owners and private practice owners prefer to work one on one with an experienced web designer in Cape Town rather than a web design agency mostly because of the individual attention and focus the web developer has to the project, cost savings, and direct communication at any time of the day. Freelance web designers and developers are also willing to go above and beyond to make our client's website a success by designing and optimising it for conversions in mind. This takes skill and a lot of experience to learn and eventually apply in the right way.
Professionally designed using WordPress
Website copywriting included in the price
Able to edit your website yourself if needed
Website wireframe mockup planning
Web designer in Cape Town clients from every suburb
Bakoven | Bantry Bay | Camps Bay | Clifton | Green Point | Llandudno | Mouille Point | Sea Point | Big Bay | Bloubergstrand | Century City | Milnerton | Parklands | Sunset Beach | Tableview | Bo-Kaap | City Bowl | De Waterkant | Gardens | Observatory | Oranjezicht | Tamboerskloof | Waterfront | Woodstock | Clovelly | Fish Hoek | Kalk Bay | Muizenberg | Simon's Town | St. James | Bellville | Brackenfell | Durbanville | Edgemead | Goodwood | Kraaifontein | Panorama | Parow | Plattekloof | Hout Bay | Kommetjie | Noordhoek | Scarborough | Claremont | Constantia | Kenilworth | Lakeside | Lansdowne | Mowbray | Newlands | Ottery | Pinelands | Plumstead | Rondebosch | Tokai | Wynberg
Web Designer in Cape Town FAQ's
Do you source or provide stock photos for my website?
Yes. My website design services include stock photos. I also partner with photographers and videographers if a specialized custom shoot is needed at your business address (for an additional fee)
Can you help me write content for my website?
Yes. copywriting is included with my website design services. I'll begin by asking you a series of questions to better help me understand your business services, then I'll research your market and create a mockup design of your website home page before we begin.
Can I update the website myself once you are done?
Yes. I design all client websites using WordPress, which makes it easy for clients to edit the website themselves. If you need further training, at a small additional fee, I'll give you all the training and tools to be able to make website amendments. 
I don't want to manage my website. Can you do it for me?
Yes, most clients prefer me to manage and maintain their website on a regular basis. I can arrange a monthly maintenance package to suit your needs. 
How long does it take to build a new website?
On average, the design and development process takes between 2-4 weeks. There are many variables involved that can influence the length of the project including:
The size of the website
The complexity of the design
Any advanced features you need
My current client design schedule
Your timely feedback and input on my questions
Will I need to meet you to discuss anything?
In the majority of cases, there is no need for us to meet in-person. Most of the communication is undertaken by means of email or video calls. 
Will you help walk me through the website design process?
Absolutely! I have a unique process in place that will educate and help you make informed decisions along the way. 
What does a typical website cost?
All website design/development projects are done custom based on the client's needs. I don't take a pre-built website template and edit it to fit a mold. Because of this, it is almost impossible to quote the exact price of a website. But just to give you a rough idea, the average cost starts at around R12 500 and depending on the complexity and needs of the client, the cost might be more. 
"I've been so busy of late that I've got clients coming out of my ears, and have even got a waiting list!! Whatever you did – it worked! I've got a friend and colleague, Sean, who wants to know what I've done to get such a good response. I told him one thing – Chad Prinsloo."

"I'm happy to work with you, Chad – you are a good man! I have given your contacts to friends – I recommend you without reservations whatsoever."
"It's only been one week and I already have two meetings on Monday with two large corporates. I will be paying your invoices with a smile on my face! Thank you again!"
"Thank you for all your work on my website. I really love the look and feel of it. It's bright and concise, conveying exactly the detail I think potential clients need to know about my practice."
"I've worked with Chad for close to 1 year. He has helped me understand social media and marketing from an "outsider" viewpoint which I found very valuable. He has delivered excellent work and we have been blessed by working with him."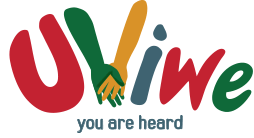 "My initial impression is that it looks awesome! I think you've done a marvelous job, which is just as I expected. It's very visually appealing and looks highly professional, which is exactly what I was hoping for."
"Your SEO services are clearly effective. I've been on page 1 for two of the most popular keywords and clients keep finding me."
"Our primary goal is to help your business grow by using effective web design and digital marketing services like SEO and Google Ads. My clients work with me because I put their needs above anything else. I am a soldier in the battlefield, fighting for their business success."
– Chad Prinsloo
Hours:
Monday 8am – 5pm | Tuesday 8am – 5pm | Wednesday 8am – 5pm | Thursday 8am – 5pm | Friday 8am – 5pm